Are children backpacks really safe? Nohoo High quality cartoon kids backpack gives you a loud promise !
This is a hard to achieve order, because of the high standard requirements customer and high standards requirements manufacturer, but finally we reached a happy cooperation after more than one year of long negotiations and product testing.
In 2017.5, the Spanish customers happened to see Nohoo's products with high interested. And contacted our overseas representative Miss Cara.The customer tried the first sample order after one month's negotiation, when they received the sample and compared other products of other manufacturers, they were only satisfied with our quality, workmanship and price.
In May, 2018, the customer placed the second sample order, total 8 items. After receiving the pictures of finished sample, they were very satisfied, and decided to visit our factory in Guangzhou and take the sample directly. On July 25, 2018, the customer had a long flight of more than 20 hours to Guangzhou, and visited the factory accompanied by our directors. After working several hours with our design, production and sales departments of the sample production details,they confirmed the quantity of the bulk order.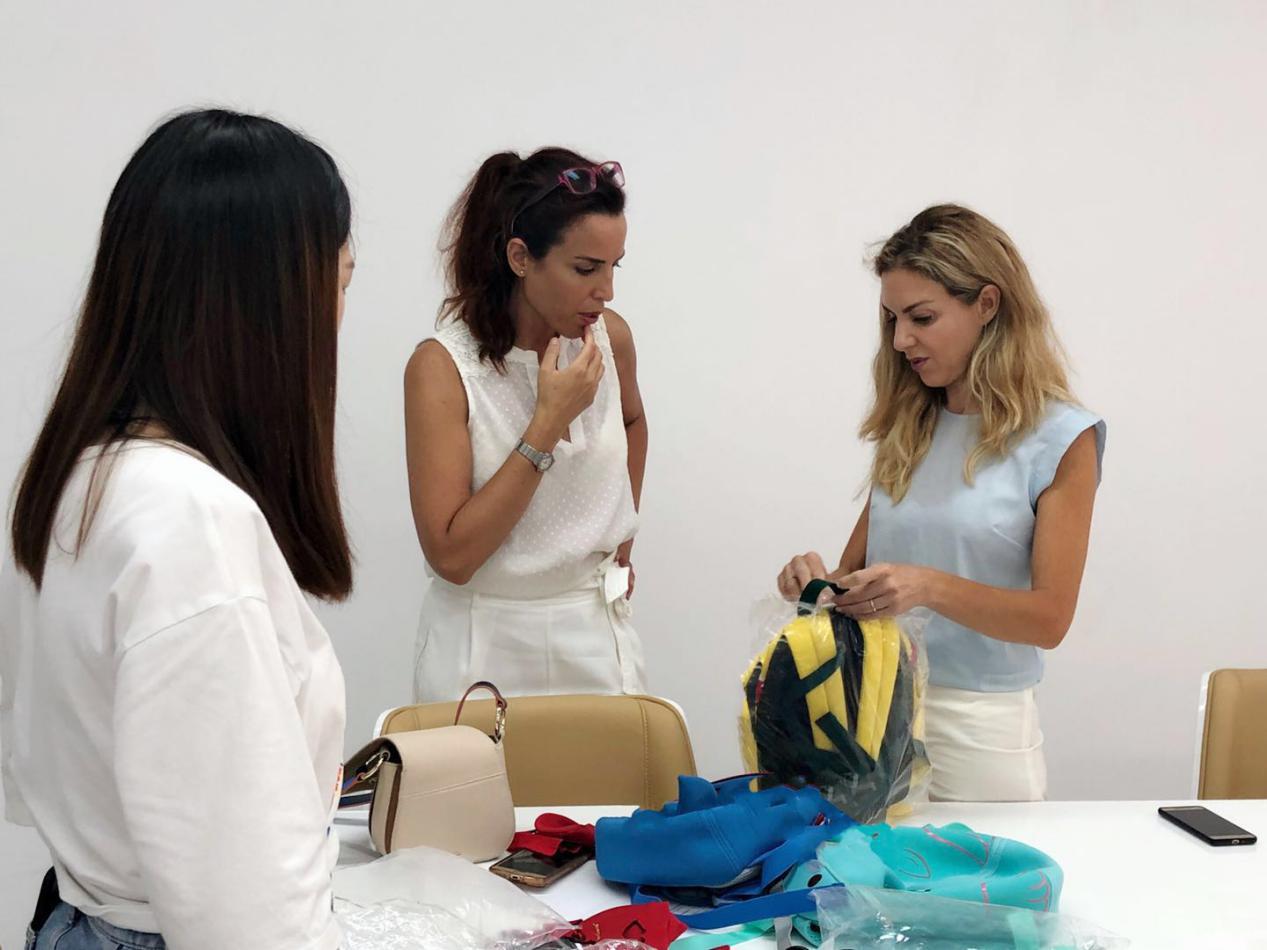 After the customer returned to Spain, we made the environmental testing REACH of the 8 samples ,it contains 191 items of SVHC (very high concern) substance testing. Our common used accessories are passed by environmental test, but the customized samples have new accessories ,we have to re-look for the new environmental materials. Unfortunately,the new purchased materials were not qualified again, Although we paid a high testing cost, in order to find qualified environmental materials, our purchasers kept looking for new materials, and made DEHP (o-benzene) quality test one more time. After five times tests in a month, all materials were finally passed. When we got the test results, all of us and customers were very happy.
Newly purchased accessories: The second REACH report was not approved !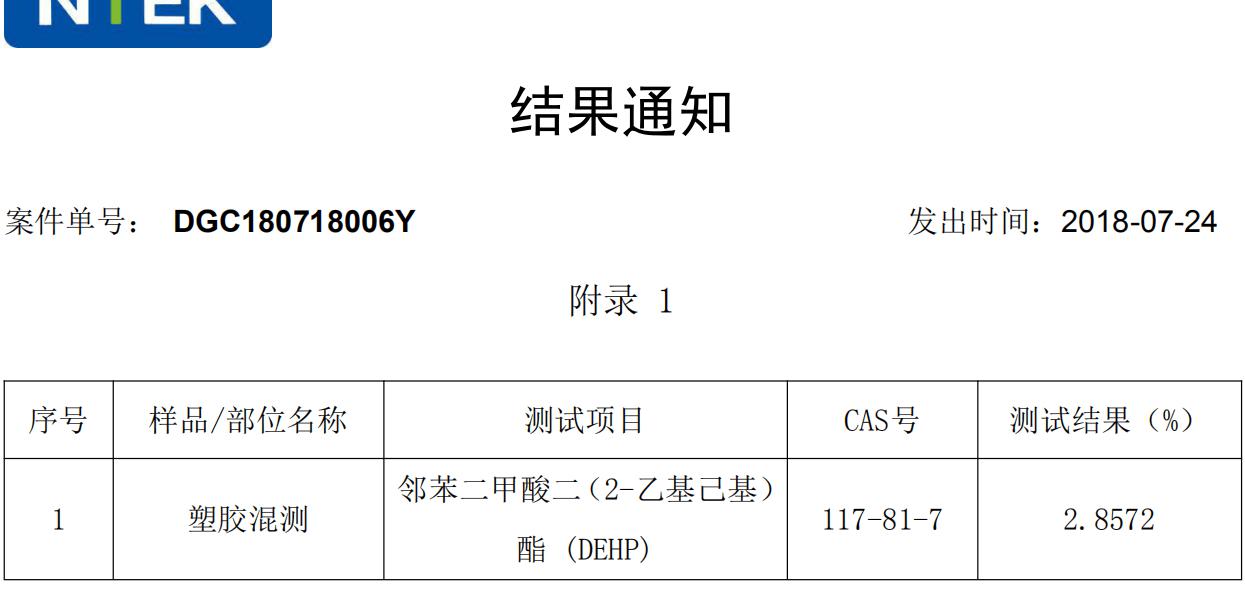 The second time REACH tests:

The fifth REACH test:PASS !!!
In Sept, 2018, the customer successfully placed the order of 4, 000pcs. Although the profit of this order is not enough to cover our testing costs, and our customers missed the best sales season of kids backpacks due to the repeated tests , we all thought it cost-effective. Giving the children as much safety as happiness is what we need most. The neoprene children backpack produced by Nohoo gives you a choice of peace of mind.
In September 2018, Nohoo's self-designed unicorn cartoon children backpack, using high-end environmental neoprene material, suitable for 5-8 years old kids.The unique design children's backpack is suitable for outdoor travelling or school bag.When it went public, it gained considerable attention.Is your kids deserve this lovely backpack ? Yes, we like it very much, and all the children will love it!