How much do you know about choosing schoolbags for pre-school students?
Many parents often fall into misunderstanding when choosing a schoolbag. They only consider the appearance and durability, but they don't know what the child really needs. We think that the following points are the key to measuring a good school bag.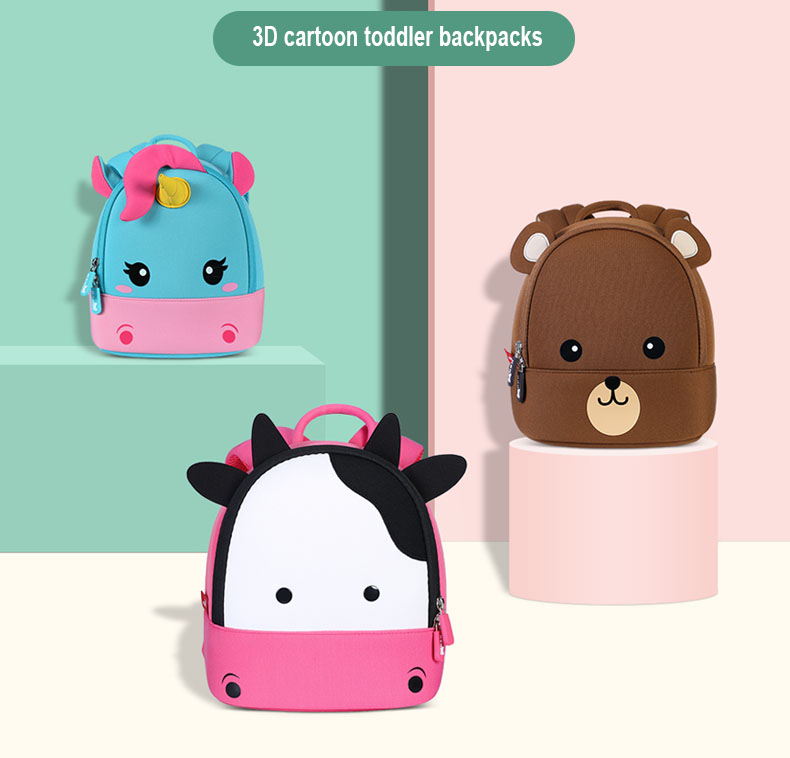 1. The size and Weight
The children backpack capacity better choose 15-22L, and the weight 400-1000g. Experts suggest that the weight of the bag should be controlled less than 10% of the body weight. Nohoo kids backpack is made of high quality
and eco-friendly neoprene materials and is basically controlled within 400g-900g per bag,greatly reduced the pressure of children.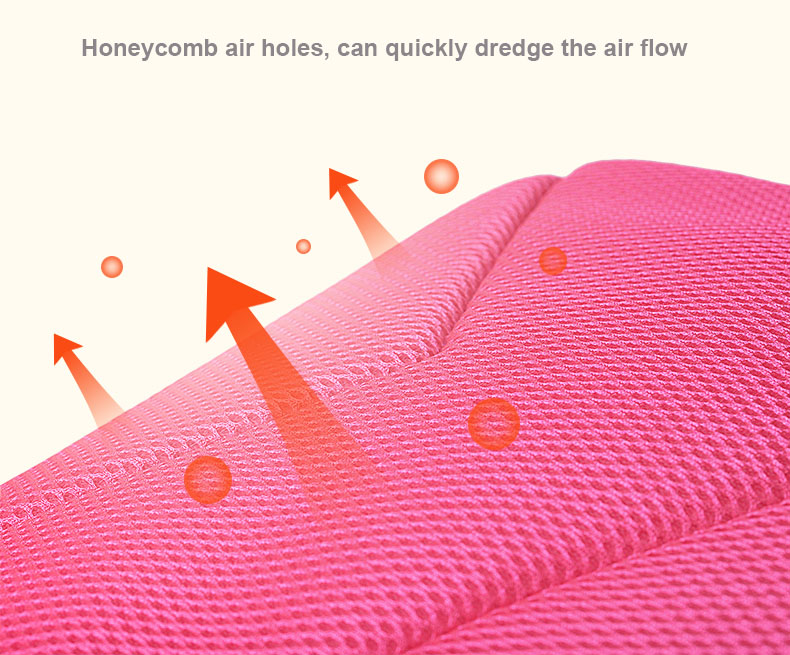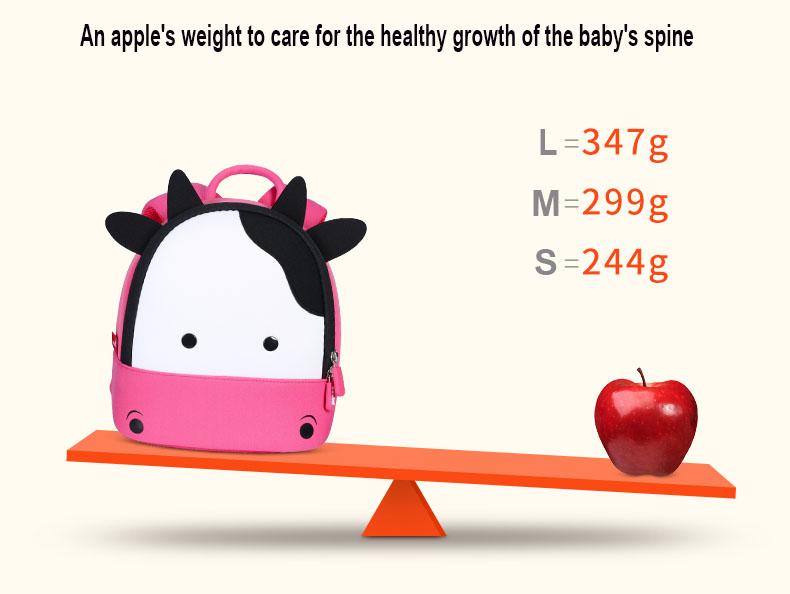 2. Whether there is decompression and ridge protection function

Many children's school bags claim that with ridge protection, how to distinguish?
The intuitive feeling is that the bag is heavy, but the shoulders are not, because the "engineering unloading" design of the backboard, shoulder strap, chest strap and belt helps the whole body to share the weight.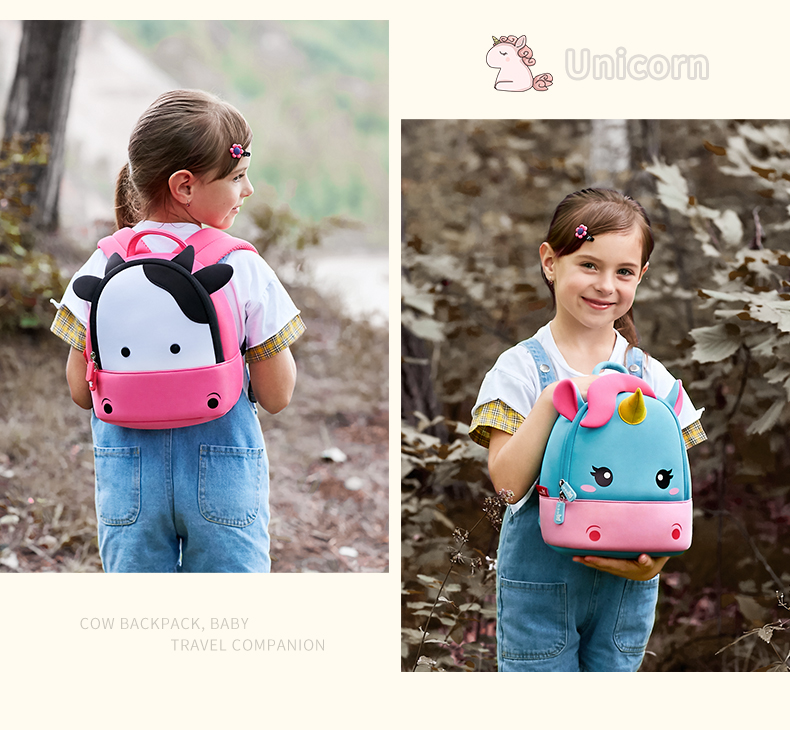 3. Whether the partition design is reasonable
The main space of the children school bag should have a compartment to classify the books. There should be storage areas such as umbrellas, water cups and napkin on the front and side pocket.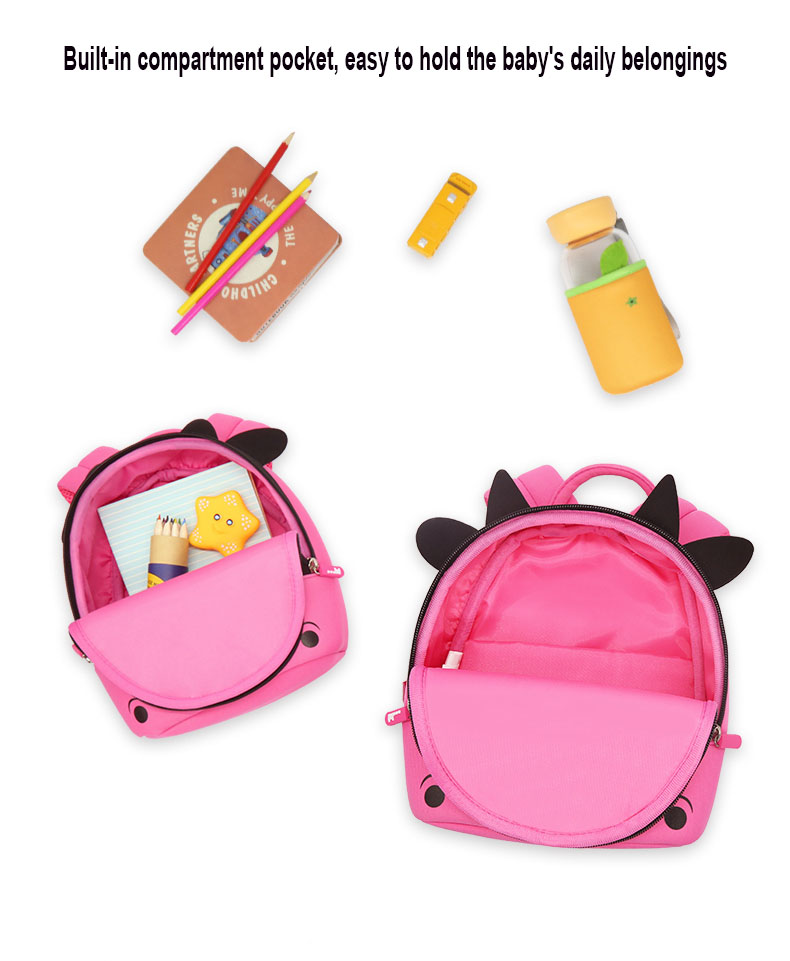 4. The material should be wear-proof and water resistant, the accessories are environmental and durable.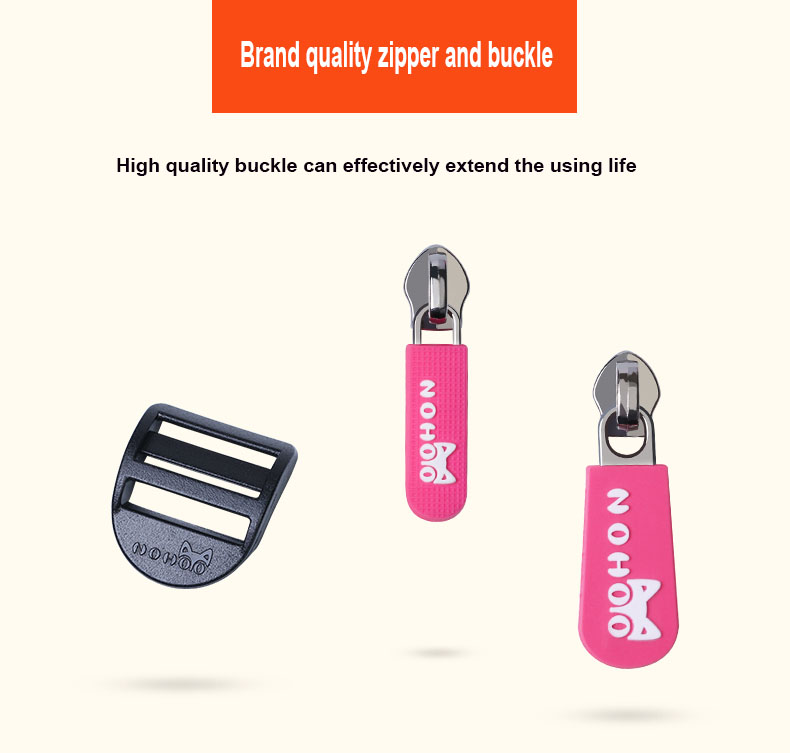 5. Does the appearance match child's preferences?
Choosing a schoolbag by yourself is also a sense of ceremonies for children to enter primary school. We should respect their opinions. All the children's schoolbags designed by Nohoo is the popular colors.