High quality children backpack factory bring you a new career !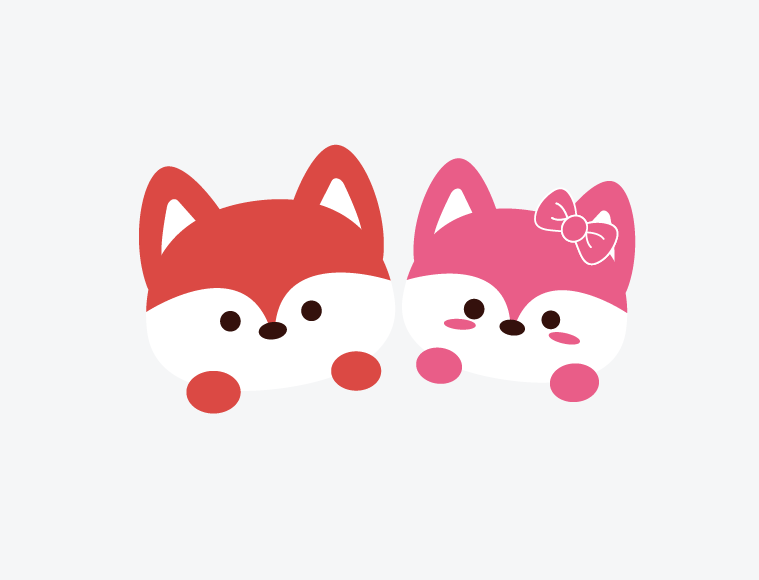 As the saying goes, There is nothing but food and love that we cannot fail to live up to.But now,on Ukraine streets, we met that there is nothing but funny backpack and beauty can not fail to live up to!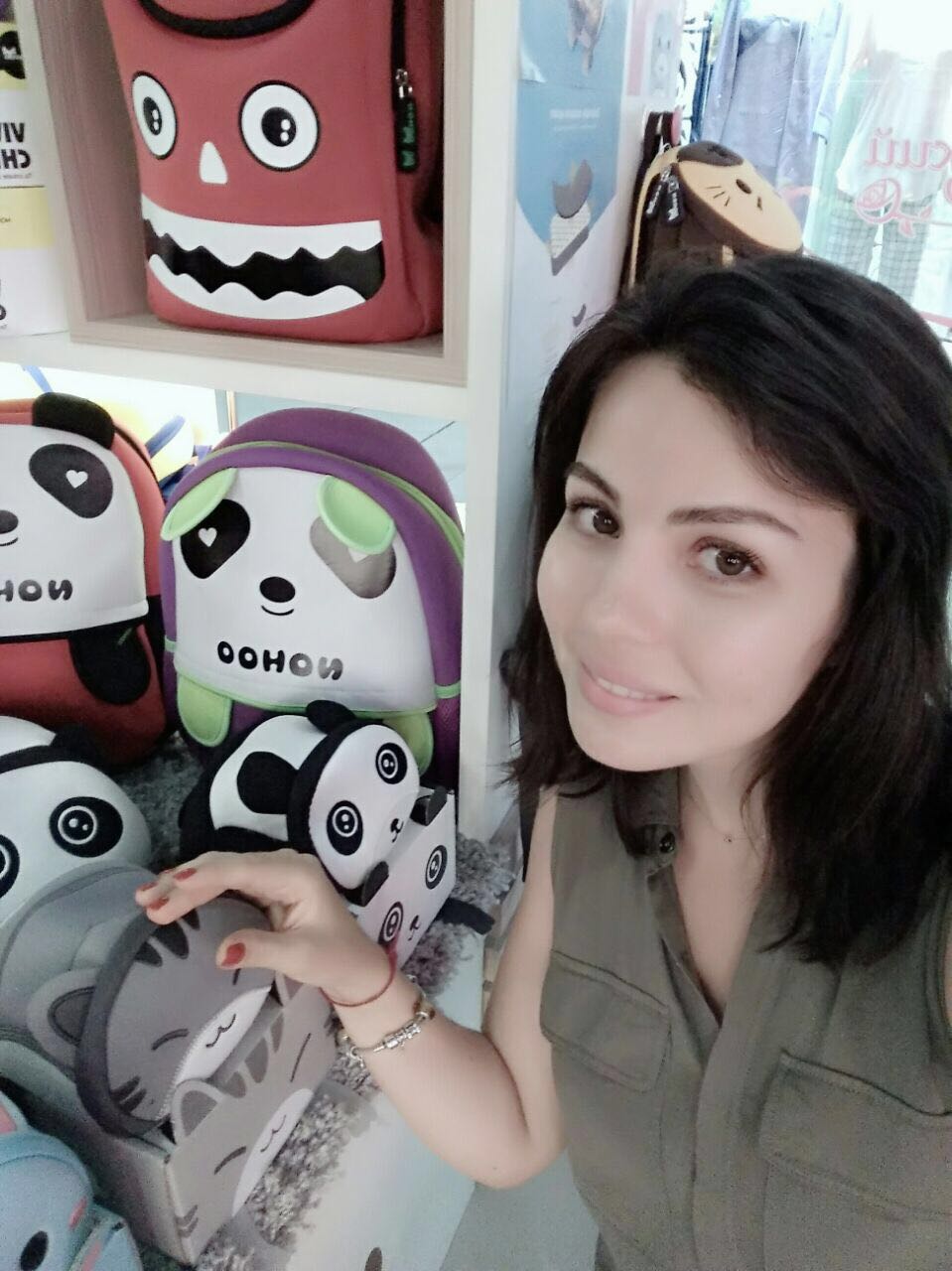 In October 2016,when Ukrainian beauty Sikach Yuliia met NOHOO's children backpack, the first NOHOO store was opened in Odessa Ukraine,and she already hold 5 different styles of NOHOO Kids backpack stores in Ukraine under her diligent management.
Sikach Yuliia's Franchise Stores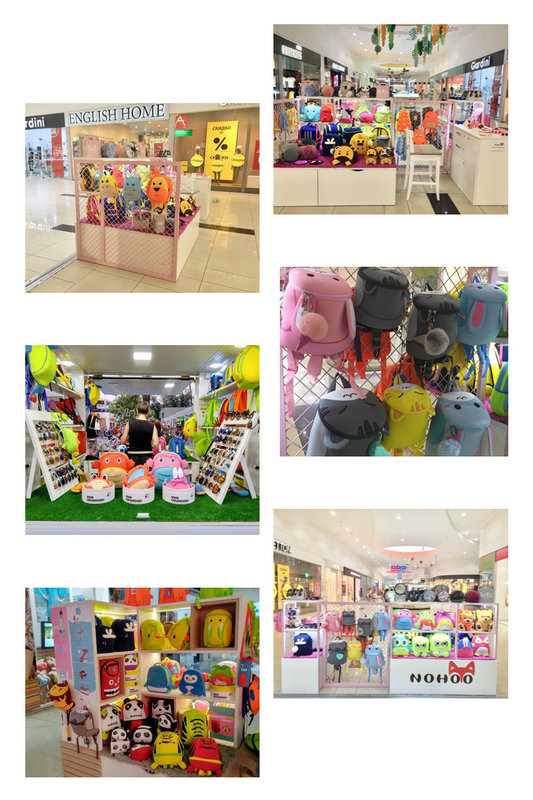 In April 2018, Yuliia was invited by the local radio station to introduce the NOHOO brand which enabled more consumers to know about NOHOO,what kind of high-quality workmanship and unique design attracted Ukrainian consumers love it so much.
In May 2018, Yuliia was invited to represent Ukraine's annual Children Fashion Week on behalf of the NOHOO brand. At the event, many little models carried the NOHOO backpack appeared on the show and won the audience's loud applause. The high-quality funny children backpack produced by Nohoo appeared on Ukrainian TV, radio and children's magazines once again.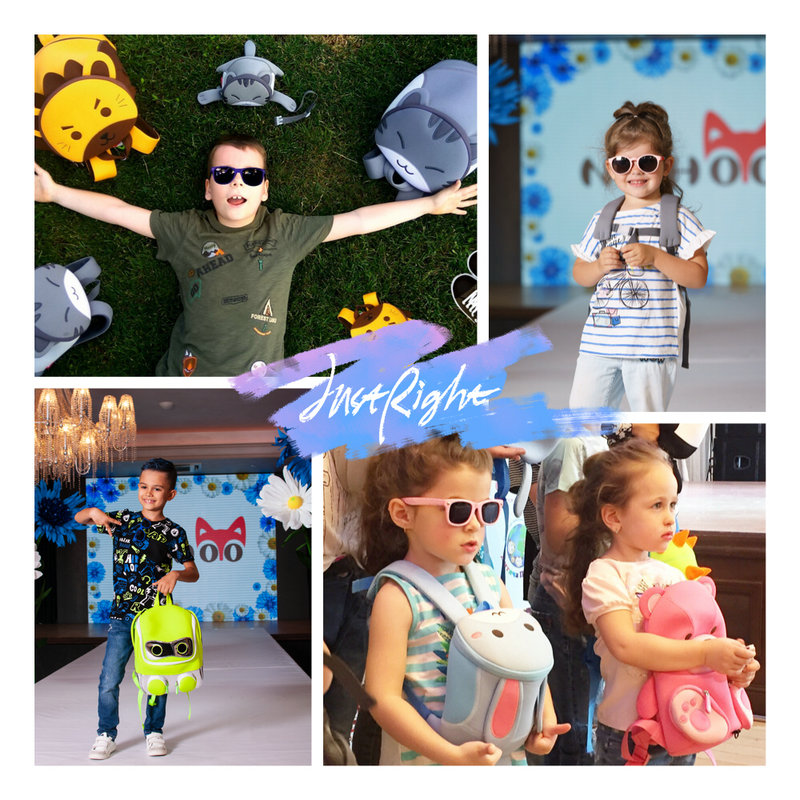 In July ,2018,Yuliia's fifth lovely kids backpack franchise store was opened in Odessa,Lymanskiy district, Fontanka council, Southern road 1 , Shopping Center "Riviera". Based on the original backpack design of NOHOO, the new store products added more new elements of Yuliia's own creativity, which is full of fun and trend. It seems that Yuliia's good career move in the course of running Nohoo brand children's backpack. We believe that we will come together,you and I, and future...